The Garden Dispatch is a weekly compilation of useful and interesting resources for gardeners and landscape designers.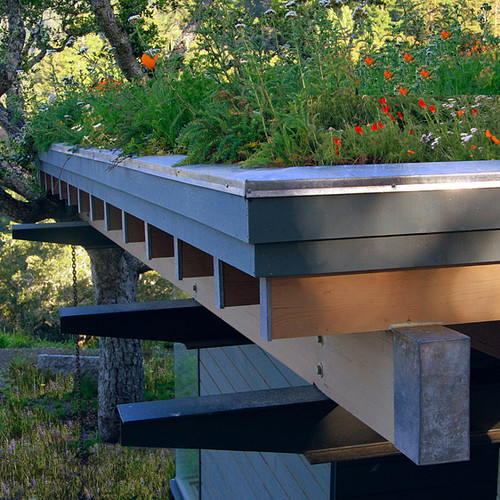 Being an urbanite, I have been gardening on my rooftop for many years. I have grown a variety of plants in my rooftop garden ranging from large ornamental plants to miniature succulents. If you are thinking about turning your rooftop in to a garden, follow Marianne Cannon as she talks with landscape designer Christopher Owen about how you plan a rooftop garden in all sorts of locations, from a large garden on top of an apartment block to a small garage rooftop. http://gardendrum.com/2015/08/10/how-to-plan-build-plant-a-roof-garden/
Gardeners have been using Epsom Salt in many different ways to improve health and foliage of plants. Epsom Salt is a natural source of magnesium and sulphur – two important elements  that encourage growth of healthy foliage. Read more on using Epsom Salt for growing healthier roses, vegetables and ornamental plants.
Malvaviscus arboreus, commonly known as Turk's Cap, is a beautiful flowering shrub from the family of hibiscus and hollyhock. Recognized by its bright-red flower, Turk's cap makes an excellent plant for tropical and sub-tropical climates under sunny as well as shaded spots. Read these useful tips by Pam Penick on growing Turk's Cap.
If you are looking for a budget landscape lighting solution, check out InnoGear 2-in-1 solar powered LED landscape light. This tool-free installation light easily sticks into the ground. You can also use the mounting kit (included) to fix it on the wall. With automatic on/off and 2-levels of brightness, this adjustable LED light suffices almost all landscape lighting requirements. The InnoGear 2-in-1 solar light is water and heat proof. The built-in lithium battery can be easily recharged when the sun in shy.
Ingredients (makes 2 oz.)
3 tablespoons olive oil infused with calendula
1 tablespoon coconut oil
1 teaspoon cocoa butter
1 teaspoon Shea butter
1 tablespoon grated beeswax
15 drops lavender essential oil
3 tablespoons aloe vera gel
See details on Garden Therapy by Stephanie
Also see,